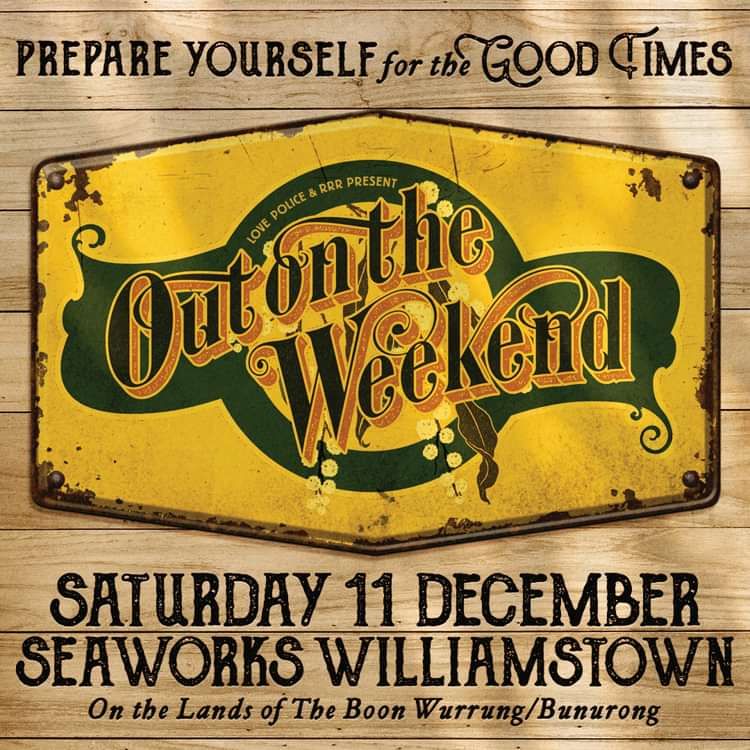 Out On The Weekend Festival - Wagons
Wagons
Entry Requirements: 18+ (ID Required)
Buy Tickets
Melbourne's OUT ON THE WEEKEND festival breaks free this December 11 at Williamstown's Seaworks with a stellar All-Victorian line-up!
Long-time OOTW friends including Wagons and Lost Ragas are coming back, and the iconic Mick Thomas with his Roving Commission are appearing for the first time. Liz Stringer and her band, following the release of her great First Time Really Feeling album on Milk! Records, is also making her first appearance.
Much loved Melbourne outfits the Warner Brothers and Sherry Rich & The Grievous Angels will make rare and special appearances, and the acclaimed singer-songwriter Steve Hoy will perform his classic album Life Next Door which was awarded The Age Album of the Year back in 1990. These are artists steeped in the development of Melbourne as a roots music epicentre. A wealth of young up and comers and local legends like Brooke Russell, Ben Mastwyk, Luke Sinclair, Katie Bates, Lachlan Bryan, Matt Joe Gow and new Love Police Records & Tapes signing, Alex Hamilton, will also appear with their respective bands.
After sitting out 2020 due to Covid and another lockdown nearly killed this year too, the iconic celebration of Americana and roots music, great food and booze and very good times will shine down by the water at Williamstown as it has since it first appear on the festival landscape in 2014.